Malta
How strange it seems now that this former British colony was, until recently, considered most remarkable for expat retirees and red phone boxes. Though its fortified, honey-gold capital, Valletta, is in the spotlight as a 2018 European Capital of Culture, top tastemakers have been quietly rediscovering the history-soaked Mediterranean island of Malta for a while, knocking it to the top of our 'best-holiday-destinations-2018' list. Cool kids come for Annie Mac's Lost & Found festival – pitching up for a third go-round this year, with Diplo and Jamie XX in tow – and stay for a sceney new bundle of forts-turned-clubs and what our writer Juliet Rix calls 'centuries-old palazzi transformed into high-design hotels'. The most visionary of these, Iniala Harbour House, opens in January. Millionaire philanthropist Mark Weingard enlisted a trio of designers to reimagine several townhouses, flaunting original features like stone walls, cupola ceilings and basement vaults. For the guest who thinks they've seen everything: in-room 'experience-ometers' can be set to desired activity levels; the hotel plans an itinerary to suit.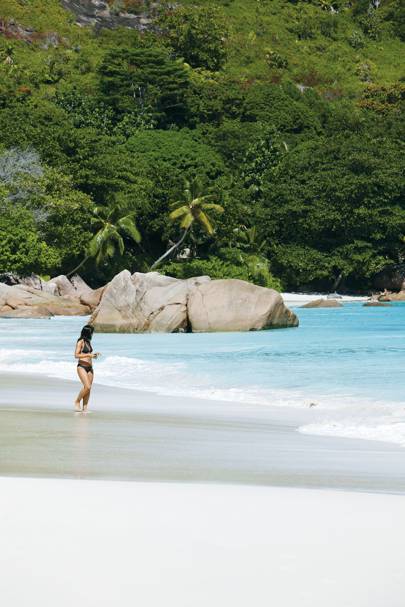 The Seychelles
The Seychelles' brand of barefoot luxury is that bit wilder, more elemental, than its similarly Eden-esque neighbours, the Maldives and Mauritius. Primeval jungle fringes white-coral sand; postcard-blue surf pounds dramatic black rocks. The Indian Ocean archipelago zealously lends itself to castaway fantasies: local lore about buried treasure and haunted sea caves abound. But paradise comes at a price: marooned 1,600km off Africa's east coast, reaching this remote refuge can be an ordeal. Not so in 2018, when British Airways launches the UK's first non-stop flights to the Seychelles from March.
There could hardly be a better time to go. As Condé Nast Traveller magazine's senior editor Peter Browne reported, several islands have smartened up their resort game: self-sustaining Frégate, a conservation success with its own hydroponic farm, recently rebooted its villas; the beach lodge on North Island, where William and Kate honeymooned, has been refurbished with glamorous embellishments (soft silk rugs; hand-beaten brass headboards). Not forgetting the splashy new Six Senses Zi Pasyon, scattering vast villas across densely forested Félicité. Go get lost.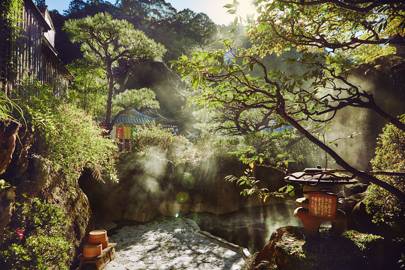 Japan
It's an interesting time for this fiercely insular island nation. Long-entrenched traditions are suddenly hot in the West: reverence for nature (in Japan,'shintoism'); a meticulous eye for design; precisely crafted food; fearless fashion. Call it a millennial's Pinterest board made flesh. And boy, has Gen Y figured that out: tourism to Japan doubled in the past three years alone. The challenge, then, is to discover the country's dual draws of quiet spiritualism and frenzied urbanisation a touch further from the well-worn trail. Sapporo, capital of northern Hokkaido, teems with trends: brewpubs pairing beers and gyoza; repurposed subway passageways and abandoned basements turned galleries; a new outdoor Art Park. The parallels with sister city, Portland, Oregon, are plain. And as Charles Spreckley wrote for us, undervisited Kii Peninsula is ripe for a pilgrimage to shrines on misty mountains and hilltop farmstays – not to mention the Kaatsura fish market, where the tuna is fresher than Tokyo's.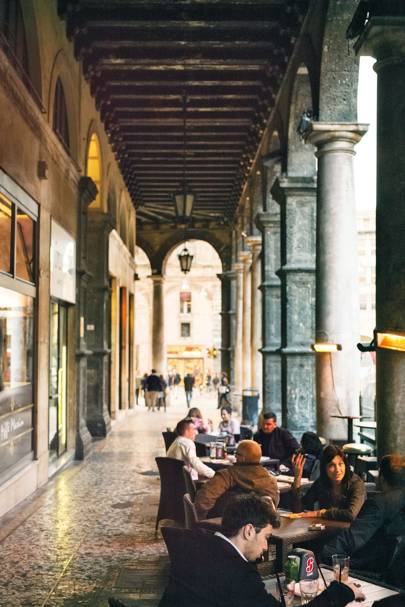 Bologna, Italy
Forgotten for Florence. Rejected for Rome. Passed over for Pisa. Bologna is forever overlooked in favour of flashier Italian brethren. That's a mistake: this terracotta-hued town doesn't just have history – medieval towers, porticoed walkways, cobbled piazzas – but a spirited present to boot. Via Pratello's annual April street party is a motley melee celebrating resistance, communism, and gay pride (though Pratello buzzes year-round with modern osterias serving slow food and organic wine between dives). Progressive and rebellious, Bologna's nickname, La Rossa, is a play on both the ubiquitous red brick and a penchant for socialism.
Its other claim to fame is food – though they'd prefer you call spaghetti bolognese tagliatelle al ragu. Much-hyped new opening, 'foodie theme park' Fico Eataly World, offers a 20-acre complex of gastro workshops, rides and restaurants. Better still, seek out that counterculture: in the hip little art bars of the Jewish Ghetto; at art-squat-turned-warehouse-club Link; or the yearly Robot digital arts and music festival. Co-working collective Kilowatt recently turned the Giardini Margherita park's derelict greenhouses into fairy-lit spaces for live music, film screenings and cool cocktails; nearby, a converted 14th-century convent makes boutique lodgings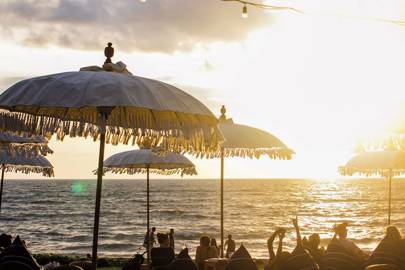 Bali
In Canggu, boho Bali is reborn. Or, as Brigid Delaney quipped in our recent feature on the Indonesian island's hottest new hangout, Canggu, you might call it 'Brooklyn-On-Sea'. Tanned hotdeskers tap at MacBooks in airy cafes serving vegan breakfast bowls and cold-pressed espressos; come sundown, they're mixing hibiscus martinis with old-school hip-hop at laid-back beach club The Lawn. And where beautiful nomads go, hot hotels follow. The Slow's retro-modernist suites make a tough booking, but soon face competition from COMO Uma Canggu, where duplex penthouses come with rooftop pools. It's a new energy, and a new Bali.
Not to be outdone, in 2018 Bali's other big-ticket haunts step up. Capella Ubud, where luxury tents have accompanying Jacuzzis, is all spiritual-wellness tucked into tangled rainforest; upcoming Six Senses Uluwatu perches Balinese villas atop a spectacular cliff south of Kuta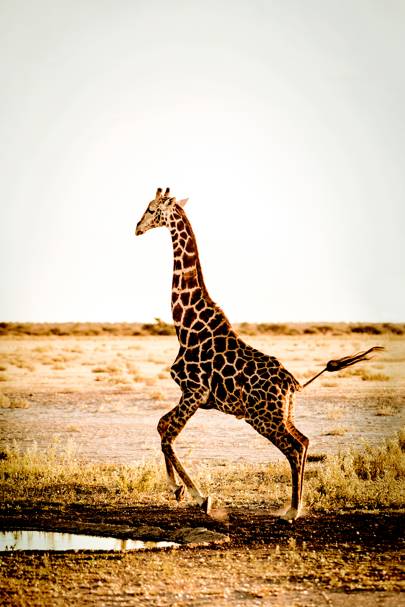 Botswana
Harry's chosen spot to woo Miss Markle on that all-important third date was a masterstroke: who could fail to fall for a prince in Botswana? The Southern African nation's vast inland Okavango Delta overflows with wildlife, offering not only one of the continent's greatest safari destinations, but also a rare chance to track the Big Five by dugout canoe. Having converted 30 percent of its total land to protected park or game reserve, this isn't a country in which you'll struggle to see what you came for. But following the royal's revelation about his whirlwind getaway in an internationally syndicated TV interview, it may yet be a destination you'll struggle to book.
Wilderness Safaris picked a fine time to open its all-new Qorokwe Camp on the banks of an Okavango lagoon. There are just nine luxury tented suites, all bleached timbers and rust and brass, with private decks; located on the border of Moremi Game Reserve, guests have their pick of walking, boating and 4×4 sojourns. Plus, the whole joint runs on 100 percent solar power. A camp fit for a fifth-in-line-to-be-king.
Courtesy Conde Nast Traveler