Abdur Rahman Alfa Shaban
Antonio Tajani, president of the European Parliament has stressed the importance of The Gambia's recent democratic strides.
According to him, the post Jammeh-era was an African success story that needed to be supported in order to serve the teeming youth and general population of the country.
Tajani made the observation via his official Twitter handle after meeting with President Adama Barrow in Brussels during a donor conference on The Gambia.
The West African nation managed to raise some $1.7 billion at the Brussels meeting. Tajani further assured the Barrow-led government of the EP's resolve to help develop the Gambian economy in order to create jobs.
Adding: "New opportunities mean better managed migration and help untapping country's great potential." Gambia started a new era after over two decades of rule by Yahya Jammeh.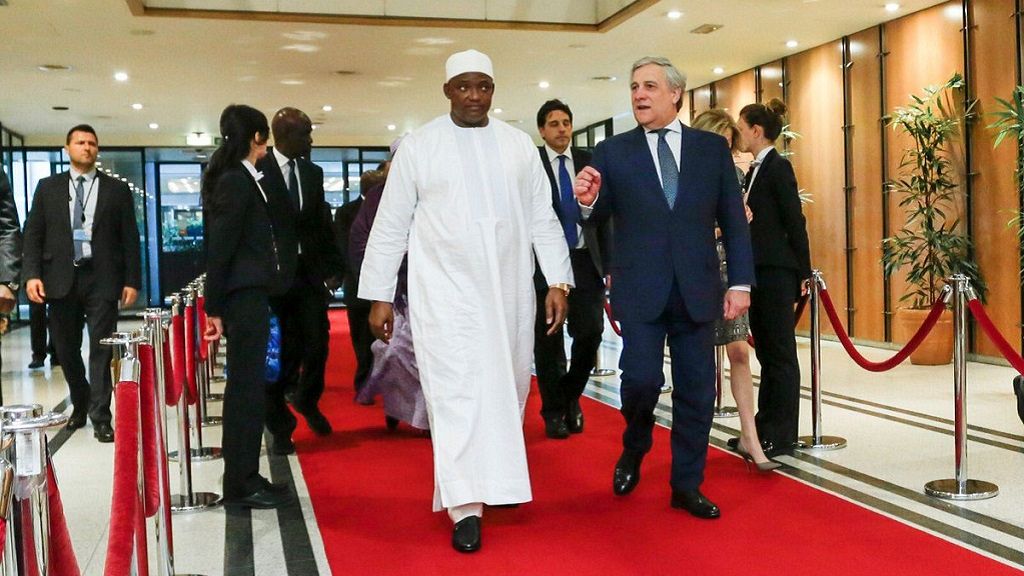 On her part, the European Union's foreign affairs chief, Federica Mogherini, also lauded the manner in which Gambians peacefully changed political authority at a time when a crisis loomed.
Jammeh lost in December 2016 presidential polls and was forced into exile after attempting to unilaterally overturn the results citing irregularities. His tenure was severally accused of human rights violations and financial impropriety.
Meanwhile Barrow has announced that he will assume chairmanship of the National Business Council as a demonstration of political will to support the private sector. The council is to serve as a platform for continuous engagement with the private sector.
First Published by African News