Thinking about popping the question while on a safari holiday in Africa? There's only one place to visit above the rest to get the answer to that 'big question': Victoria Falls.
Bloomberg recently named the iconic natural wonder one of the top nine places in the world to propose – and in the name of love and romance, here are three real-life, adorable and unbelievable romantic safari proposals which took place at Tongabezi Lodge near the Victoria Falls.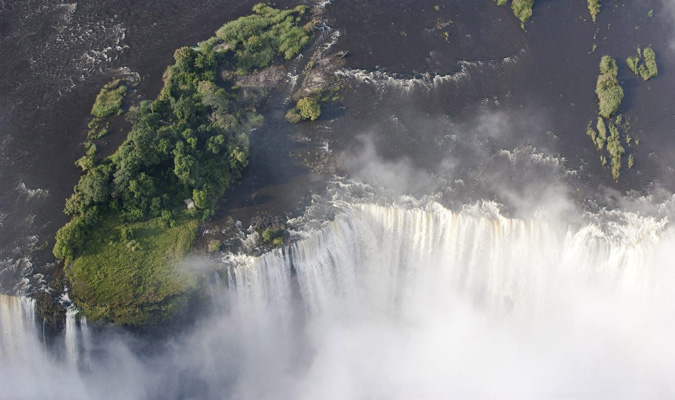 Story #1: Christopher and Jade – at the sampan floating dinner
"I'm lucky enough to be exposed to some beautiful places for my work. I really like the Livingstone area and was planning to propose to Jade to mark our 9th anniversary. I knew there was no better place than Tongabezi to do it. Our first day consisted of a delicious lunch, a little bit of relaxing, a late afternoon boat trip, and a beautiful lantern-lit dinner on the sampan, where I would propose.
Felix, our river guide, had a clever idea and effectively put my proposal plan in action. I secretively left the ring with him on our way down to the sampan and knew to expect it between our starter and main course. He set the ring on a plate amongst a few leaves under a cloche, paddled our plates across the small body of water between the jetty and the sampan, placed the correct plate at Jade's place, and told us that he would leave the presentation of our mains to me before paddling back to the mainland. I then stood up, lifted the cloche and proposed. Felix later returned with some local singers and dessert adding to the already special evening." – Christopher Green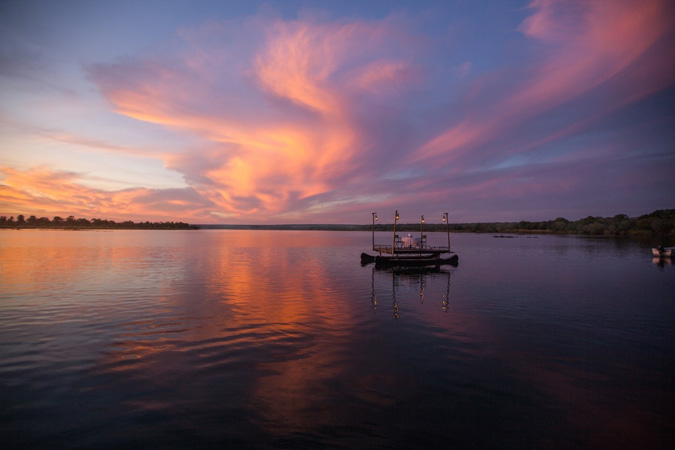 Story #2: Greg and Hillary – at the mobile sand bar
"We met while I was on a study abroad program in Stellenbosch, South Africa in 2013. He instantly had this American's girl attention with his accent and dance moves. After college graduation, we moved to Durban together. I started to explore South Africa through his eyes while he explored it through mine.
One day he noticed I changed my computer screensaver to a picture of Sindabezi Island and asked me to show him where this place was. A month later we were on a plane to Zambia to visit that little private island. On the first night, Greg opened a box with the most beautiful (and meaningful) ring inside it during the evening's sunset boat cruise.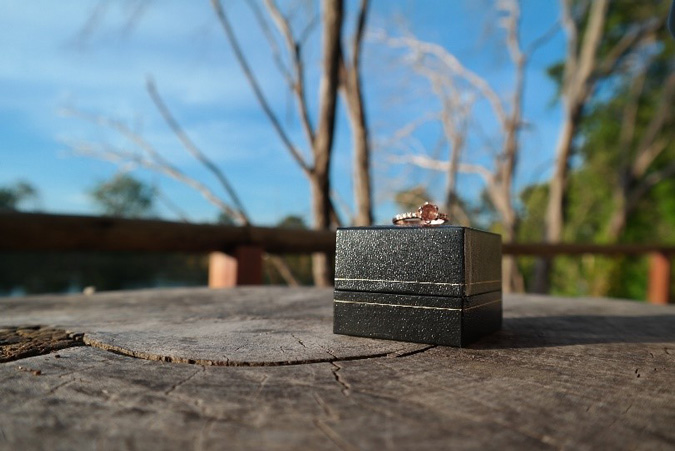 We got engaged in the middle of one of Africa's greatest rivers! We celebrated with drinks at Tongabezi's mobile sand bar. It was just the two of us. Two chairs, a table with all the liquor you could ever want, and some pillows on the ground so we could get comfy and watch the colours of the sunset reflect off the river from our romantic, sandy spot. We laughed, I cried a little, and we both giddily reminisced back to our Stellenbosch days where our fairytale began." – Hillary Gaertner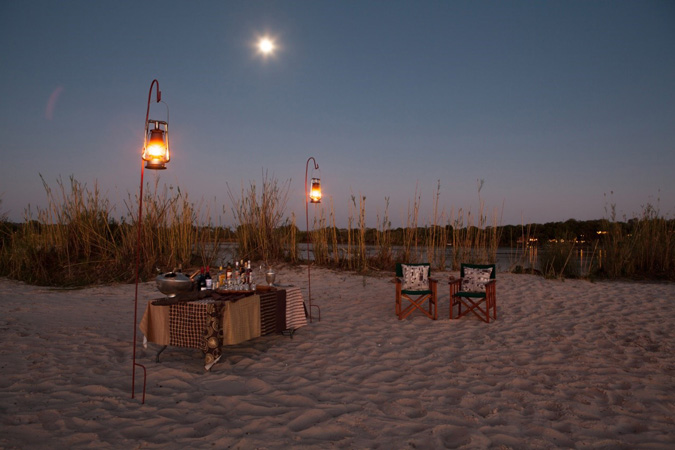 Story #3: Geoff and Sanja – at the Birdhouse at sunset
"When I was a little girl, I, like many other girls, often dreamt of my wedding day… only in my case it was always a horrible nightmare! I was adamant that I did not want a husband – and you definitely can't blame my parents for that as they are still ridiculously in love to this day.
Fast forward three babies to our third anniversary. My husband knew I would instantly say 'a divorce' if asked what I would like for an anniversary present, but he had other plans. And professional assistance.
The Tongabezi Bird House at sunset: An owl perched knowingly in the tree, perfectly silhouetted against the sun setting over the Zambezi River creating a suitably spectacular backdrop; a sunken bath filled with bubbles and rose petals; my favourite Widow Clicquot on ice; and five Zambian Citrons perfectly set into the most heartbreakingly beautiful engagement ring.
Turns out the lady was for turning. I said yes!" – Sanja Cloete-Jones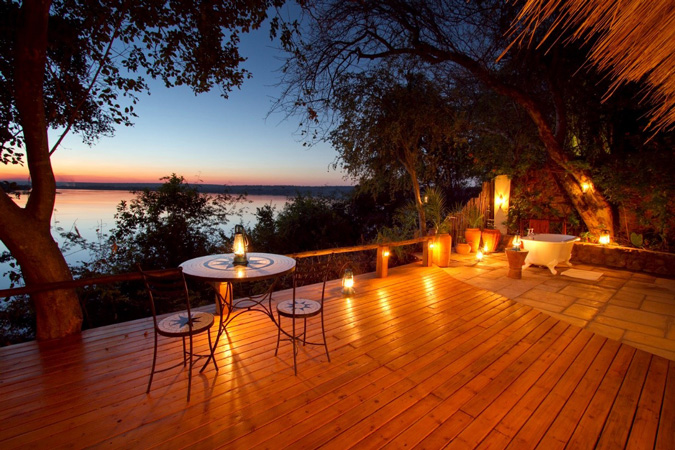 What do these three safari proposals have in common? They all happened at the most romantic place in Africa at Tongabezi Lodge in Zambia. Now say it together with us: "Awwww!"
First Published by Africa Geographic